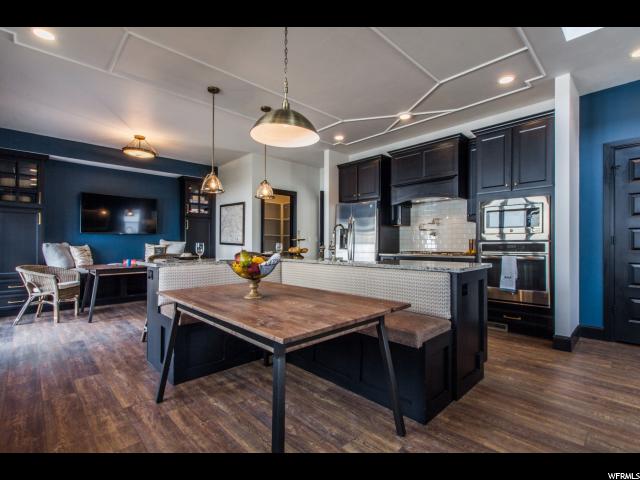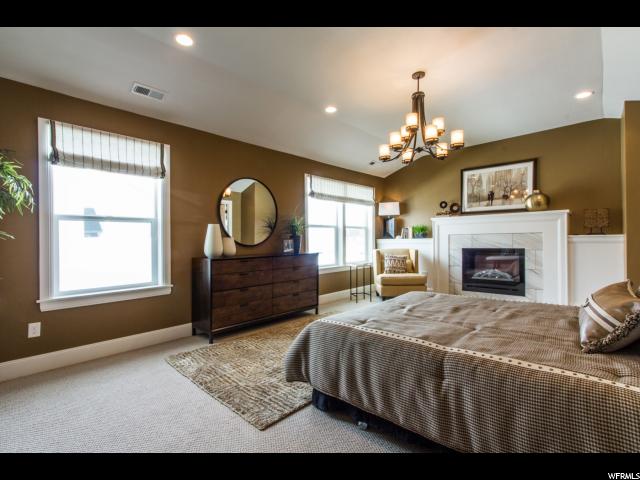 Brand New Homes in NW Orem!
Live life to the fullest when you move to your new home in scenic Orem, Utah. Conveniently located between the majestic Wasatch Mountains and the picturesque Utah Lake, Lott's Lots single family and twin homes will give you the best of what Utah County has to offer.
Our Community
The Lott's Lots community is a stunning and strategically designed neighborhood of single family and twin homes. Lot sizes for single family homes range from 8,316 square feet all the way up to 13,885 square feet so that you can customize your space to match your lifestyle.
Quality Design and Materials
At Holmes Homes, we're passionate about quality. Our 120 years of experience have taught us that a home is more than just four walls and a roof. It is a space where you and your family can grow together as you build memories.
With new, unique floorplans, high-quality materials and our 6,000 square foot design center, rest assured knowing you'll be able to get everything on your dream home wishlist.
Floorplans below are only examples. You may choose from several plans to get the home, the look, and the style you want!
2 – 5 bedrooms
2 – 2.5 bathrooms
Wide variety of floor plans for single family and twin homes
Fully customizable options include: finished and/or walkout basement, den, grand master bath and third car garage
High-efficiency furnace, double-sealed windows and doors, and water-efficient toilets
Holmes Homes uses up to 800 additional construction inspection checkpoints to make certain that both the design approach and build process of every single one of our homes is up to our superior standards. We are so confident in our work that we offer unparalleled warranty service to every client.
We have earned many prestigious industry awards over the years that showcase our commitment to quality and service, but the real proof lies in the fact that we have over 16,000 satisfied new-home buyers. Click here for Awards & Standard Features Single Family Homes or Twin Homes.
Quality and Inviting Design: Holmes Homes
After a while, it seems like all new homes in Utah start to look the same. Utah home builders seem to copy each other and forget the importance of uniqueness and individualism.
But at Holmes Homes, we provide unique floor plans and design elements that let our customers make their home their own. Backed by superior-quality materials, our customers feel confident that their new home will be everything they dreamed of.
Unique Floor Plans
It's happened to you before: You enter someone's home and can't help feeling a sense of deja vu. Even if know you've never been to this specific home before, you can't shake the nagging feeling of strange familiarity. Then it hits you: It's the exact same floor plan of another home in another neighborhood.
At Holmes Homes, we design all new floor plans for each community we build, which means that the uncomfortable sense of being just like everyone else simply doesn't happen in our communities.
In addition, we provide a large selection of customized options, including finished basements and third-car garages.
Our new homes in Utah are located in well-planned, desirable neighborhoods. We select areas where economic growth is happening, conveniently located near thriving shopping areas. And we beautify the area through parks and walkways, making our communities feel welcoming and inviting.
Quality Materials
Quality isn't just a nice idea here. At Holmes Homes, all of our actions center on quality. We're the only Utah home builder to inspect up to 800 additional checkpoints on our homes during construction.
In addition, we use the latest building materials, such as
CAT-5 wiring
Sturdy Moen faucets
Congoleum kitchens
Stain-resistant Mohawk carpets
We also exceed energy-efficient standards in our double-sealed, high-quality windows and doors, water-efficient toilets and more.
We take measures to ensure our homes are among the safest against earthquake damage. We also install 25-year roofs, and our unparalleled warranty service provides our customers with peace of mind.
Learn More
Contact us to join our VIP list for updates and additional information on Lott's Lots single family and twin homes in exquisite Orem, Utah. We're excited to work with you on creating your new home. Click to see the Subdivision Plat Map.